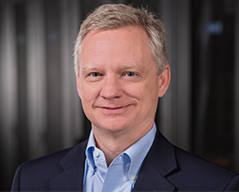 Brock Killen
Sr. Vice President, Finance & Operations
20 years experience in finance and operations
Veteran growth-company executive
Track record includes IPO, company exits and acquisition oversight
Experienced telecom industry executive
In his role as Sr. Vice President of Finance and Business Operations, Brock Killen is responsible for key functions at Infinite Convergence Solutions including business and financial planning, data and metrics analysis, sales operations, resource allocation and management. Brock brings to Infinite Convergence Solutions nearly 20 years of experience, including successfully ramping up of three startup companies.
Brock joined Infinite Convergence Solutions from Hurricane Fabric, where he served as CFO of the Florida-based manufacturer of systems for residential and commercial buildings that provide protection from hurricanes. In this role he secured two rounds of early stage financing and oversaw the accounting, financial planning, human resources and IT functions. Brock has also served as Vice President of Financial Planning and Analysis at Silicon Valley-based enterprise mobility company iPass (NASDAQ: IPAS). While at iPass, he managed FP&A operations and was a key contributor to the company's successful IPO which surpassed a $1 billion valuation. Subsequent to his work on the IPO, he helped manage iPass through three acquisitions. Brock has also served as Manager of Financial Planning and Analysis for Visa and has worked on teams at Mervyn's department stores and a startup called Griffo Products which he assisted in selling to Sunbeam Oster in 1992.
Brock holds a Bachelor of Science in Pre-Professional Studies from the University of Notre Dame, and a Master in Business Administration from Washington University in St. Louis.